New members of the panel for the season 2023-2025 are nominated and they are:
Aarikka-Stenroos, Leena, University of Tampere
Halme, Minna, Aalto university
Iho, Antti, Natural Resources Institute Finland
Jaakkola, Jouni, University of Oulu
Kaljonen, Minna, Finnish Environment Institute
Kinnunen, Päivi, Technical Research Centre of Finland
Linnanen, Lassi, Lappeenranta-Lahti University of Technology
Mönkkönen, Mikko, University of Jyväskylä
Ratinen, Ilkka, University of Lapland
Salonen, Arto, University of Eastern Finland
Siivonen, Katriina, Finland Futures Research Centre – University of Turku
Soini, Katriina, Natural Resources Institute Finland
Soininen, Niko, University of Eastern Finland
Teperi, Anna-Maria, Finnish Institute of Occupational Health
Toivanen, Reetta, University of Helsinki
The panel 2019-2022:
Lassi Linnanen, co-chair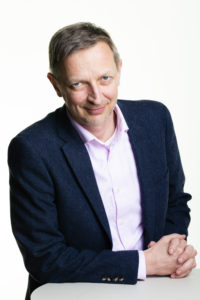 I'm the professor of Environmental Economics and Environmental Management in Lappeenranta–Lahti University of Technology. My core expertise includes Sustainability Science, Evaluating Sustainability and Sustainable Change. I regard these themes also from the viewpoint of Environmental Economics.
lassi.linnanen@lut.fi
@LassiLinnanen
Katriina Siivonen, co-chair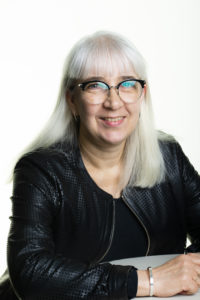 I'm the University Lecturer of Futures Studies and Adjunct Professor in Cultural Heritage Studies at the University of Turku. My background is in Ethnology. I'm the specialist of the cultural viewpoint in the Expert Panel for Sustainable Development. I have worked on cultural sustainability topics for two decades. Understanding cultural change and the possibilities it creates for advancing sustainability is central.
katriina.siivonen(at)utu.fi
@KatriinaSiivone
Minna Halme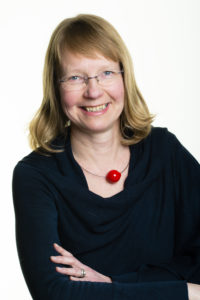 I'm the professor of Responsible Business in Aalto University's School of Economics and the director of Aalto Sustainability Hub. In my research I'm focusing especially on co-creation of sustainable innovations and poverty alleviating business.
minna.halme(at)aalto.fi
@minna_halme
Jouni Jaakkola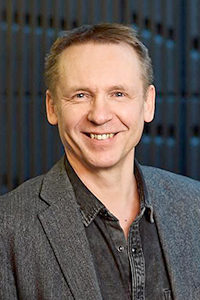 I'm the professor of Public Health Science at the University of Oulu. I'm the director of WHO Collaborating Centre The Center for Environmental and Respiratory Health Research (CERH). My core expertise is Global Public Health Science and the health impacts of the environment as well as Climate Change and Health.
jouni.jaakkola(at)oulu.fi
@jouni_jaakkola
Mikko Mönkkönen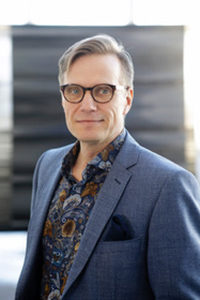 I'm the professor of Applied Ecology at the University of Jyväskylä. My research interests include sustainable use of natural resources, focusing on forest use and the protection of diversity in forest habitats. I'm working to find ways of incorporating forestry with other forest objectives.
mikko.monkkonen(at)jyu.fi
@MMonkkonen
Juho Saari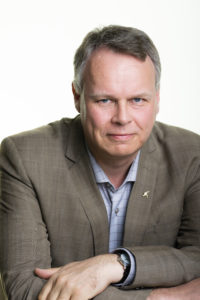 I'm the dean of the Faculty of Social Sciences and the professor of Social and Health Policy, specialized in differences in well-being and health as well as Public Economic Dynamism. I also do research on helping and participatory communities.
juho.saari(at)uef.fi
@SaariJuho
Arto O. Salonen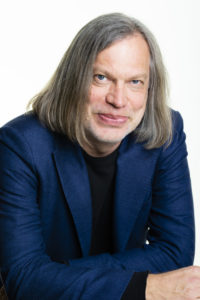 My expertise combines moving towards a sustainable society, holistic well-being and the pursuing of meaningful life. My approach is interdisciplinary and future oriented. I'm the Associate Professor at the University of Eastern Finland (UEF).
arto.o.salonen(at)helsinki.fi
@artoOsalonen
Tuuli Toivonen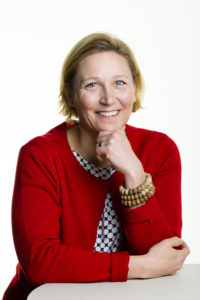 I'm a geographer and the Professor of Geoinformatics based at the Department of Geosciences and Geography, University of Helsinki. I lead the transdisciplinary research group Digital Geography Lab where we are particularly interested in understanding human-nature interaction by mining new data. Our aim is to provide information and methods for planning sustainable societies.
tuuli.toivonen(at)helsinki.fi
@TuuliToivonen
Anne Tolvanen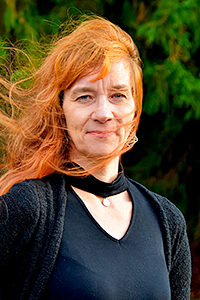 I'm the professor of Forest Ecology at the Natural Resources Institute. My background is in Plant Ecology. I do research on how biodiversity and various ecosystem services can be combined with economic benefits. We provide calculation models to represent the trade-offs and synergies of ecosystem based benefits, and provide tools to support land use decision-making.
anne.tolvanen(at)luke.fi
@AnneTolvanen
Eeva Furman, Panel Chair, (1.1.2019-14.8.2022)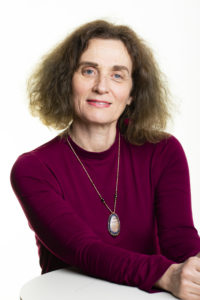 My background is is in marine biology, and the last twenty years I have worked with environmental management. My core interest is collaboration between different actors and researchers, as well as active citizenship. My  background is in ecosystem service management and sustainable development. I engage actively in international co-operation and I co-authored The Global Sustainable Development Report (GSDR) with 14 other scientists – the report was handed to the heads of UN's member states in the general assembly held in September, 2019. I'm the director of the Environmental Policy Center at Finnish Environment Institute.
eeva.furman(at)syke.fi
@FurmanEeva