The Future is Now: Science for Achieving Sustainable Development, is the first Global Sustainable Development Report prepared by the Independent Group of Scientists appointed by the United Nations Secretary-General. The report's message is clear: we need a global change of direction.
There are possible actions but we need to start making these changes without delay. The working committee has formed an operating model for achieving sustainability globally. The report includes twenty recommendations for action addressed to different actors.
The report presents six areas, termed "entry points," that are the core areas of change to achieve sustainable development. The entry points are: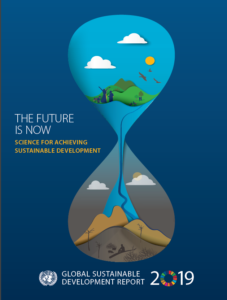 Strengthening human well-being and capabilities
Shifting towards sustainable and just economies
Building sustainable food systems and healthy nutrition patterns
Achieving energy decarbonization and universal access to energy
Promoting sustainable urban and peri-urban development
Securing the global environmental commons
The researchers also recognized four trends that are not moving in the right direction and thus act as brakes for sustainable change. These are rising inequalities, climate change, biodiversity loss and increasing amounts of waste from human activity.
The full report was presented during the High-Level Political Forum at the 2019 SDG Summit that convened heads of State and Government in New York on 24st of September.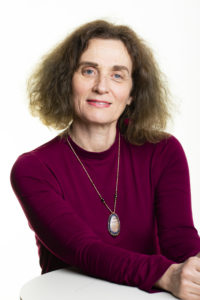 Professor Eeva Furman from the Finnish Environment Institute was part of the international research group and also chairing the Expert Panel for Sustainable Development.  The panel is using the approach of the GSDR report and analyzing how the actions should be focused in Finland. They will be publishing a policy brief in January 2020.  In the report they will be defining the most promising means to achieve sustainable change in Finland.